3 tags
Meatless Monday: Tempeh Burgers Recipe
Whether you're vegan, vegetarian, or a full-blown carnivore this meatless burger recipe is a delicious step towards a healthier Monday. I'll save you from my rant, you can refer back to all the reasons why you should add MM to your life NOW! I revamped my Chicken Burger recipe to go veggie, and it actually shocked me how well it turned out. Meatless Burgers Servings 3 medium size...
4 tags
Meatless Monday
Cutting meat out of your diet, even if it's only one day a week, can have substantial health benefits. Excess meat consumption (or ANY meat consumption according to a recent study from Harvard School of Public Health) increases mortality rate… not to mention, increases rate of chronic heart disease, type 2 diabetes, obesity, etccccc. Then there's the global impact…...
"Everything we do is infused with the energy with which we do it. If we're..."
– Marianne Williamson
"The greatest good you can do for another is not just to share your riches but to..."
– Benjamin Disraeli
4 tags
Candy Cane Beet Salad with Pistachios & Goat... →
I know it's a little early for lunch/dinner recipes but I wanted to share this beautiful candy beet recipe. I just received my new CSA box yesterday… opened the box to find beets (among many other yummy items… strawberries, tangerines, oranges, and some great greens for juicing). Beets aren't a particular favorite of mine, in fact, very far from. However, I found out...
1 tag
Balancing Perspective
I have come to realize the tendency we all have to see one side (which usually happens to be our side) of a situation/thought/behavior/etc. I work too much. I don't go to the gym enough. I drink too much. I don't spend enough time with my family. Have I hit something you can relate to yet? I was at lunch with my incredibly motivating friend J a few weeks back and he was telling me...
8 tags
Holy Crap
Fresh from Canada comes Holy Crap & Skinny B two DELICIOUS artisan breakfast cereals. Made from Salvia Hispanica L. (more commonly known as Chia), organic hulled hemp hearts, organic buckwheat, organic cranberries, organic raisins, organic apple bits and organic cinnamon. With a name like Skinny B, how could you not immediately want to try this?? The only difference between the two is that...
4 tags
In Season: March
Asparagus Avocados Beets Broccoli Cabbage Carrots Cauliflower Celery Chard Citrus (blood oranges, grapefruit, kumquats, lemons, navel oranges, tangelos/tangerines) Collards Dates, Medjool Garlic Kale Lettuce Mushrooms Mustard Onion Passion fruit Peas, green Spinach Strawberries Turnips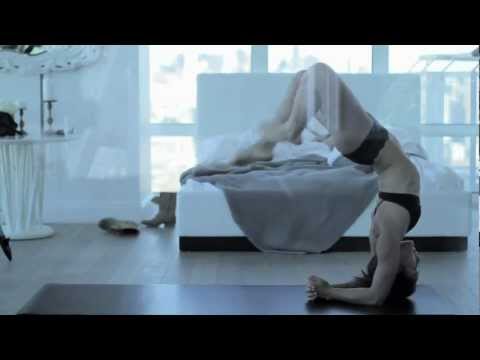 1 tag
"Happiness cannot be traveled to, owned, earned, worn or consumed. Happiness is..."
– Denis Waitley
1 tag
"The closest to being in control we'll ever be is in that moment when we realize..."
– Brian Kessler
Judgement
A friend shared this on Facebook the other day and I thought it was a valuable story we could all learn from… A doctor entered the hospital in hurry after being called in for an urgent surgery. He answered the call ASAP, changed his clothes and went directly to the surgery block. He found the boy's father going and coming in the hall waiting for the doctor. Once seeing him, the dad yelled:...
4 tags
Healthy Eats: Pacific Palisades
There's nothing like having a good meal to look forward to after a workout. I discovered Cafe Vida a few weeks back when my girl friend suggested going to there for brunch after our hike … what a treat. This place, note the not-too-excruciating-for-a-weekend wait, is delicious and has great healthy and nutritious options that focus on organic produce/eggs/chicken, gluten-free items...
"It doesn't matter where you are, you are nowhere compared to where you can go."
– Bob Proctor
Meditation
"Meditation actually changes your brain, increasing grey matter density in regions associated with learning, memory and compassion—and decreasing it in areas linked to stress and fear." via The Well Daily
4 tags
Graston Technique: Update for LA
For those of you who have any kind of recent or longstanding physical/sports injury, I cannot say enough good things about Dr. Jorge and the Graston Technique he uses. I met Dr. Jorge during a Health and Wellness seminar at my yoga studio. A little wary to volunteer after seeing his torturous-looking tool kit (see below!), I decided to give him a shot. I have some longstanding ankle/knee issues...
1 tag
2 tags
Happy St. Valentine's Day
Awww, Valentine's Day… how could you not love a holiday surrounded by hearts, sweet treats, pink, and all things adorable. In fact, it's my most unexpected friends who call V-Day their favorite holiday. Valentine's Day is usually associated with showing love and appreciation for others in your life, which is absolutely important, but I also think most people need to...
2 tags
"Love doesn't dominate, it cultivates."
Just a clip of a great article by Jane Rave (via Hello Giggles) that I found very fitting for Valentine's Day. The article, titled "Listen to Your Mama: On L-O-V-E", is exactly that, relationship advice from someone who has been through the trenches (gotta learn a thing or two after being married for 44 years, right?). Reminds me of my own mother's wonderful words of...
2 tags
"Love is what we are born with. Fear is what we learn. The spiritual journey is..."
– Marianne Williamson
1 tag
"You cannot always control your situation, but you can control how you react to..."
In Season: February
Asparagus Avocados Beets Broccoli Brussel Sprouts Cabbage Carrots Cauliflower Celery Chard Citrus (blood oranges, grapefruit, kumquats, lemons, navel oranges, tangelos/tangerines) Collards Dates, Medjool Garlic Kale Lettuce Mushrooms Mustard Onions Passion Fruit Peas, Green Spinach Strawberries Turnips
Hydrate
                                   Fresh fruit and/or vegetable juice is a great way to load up on vitamins and minerals in an easily assimilated form. I suggest water first and foremost, but another great option for refueling is FRESH PRESSED JUICE. Notice the emphasis of FRESH. Store-bought juices are NOT the same - these are filled with added sugars, low amounts of absorbable nutrients and...
2 tags
Vitamin Optimism
Amy Spencer sends out an "utterly upbeat" weekly newsletter to boost your positivity, called Vitamin Optimism. Last weeks message was about something we are all familiar with… "remembering that it's a balance (without the lows, how would we appreciate the highs?)". Only Amy can take something so bad and turn it into something so good. Here is the full...
1 tag
"In order to preserve an elevated state of mind, be happy for those who are..."
3 tags
Strawberry Season
It's finally here!! I went to Smith Farm's yesterday and got the first of the bunch. Strawberries technically are in season beginning in February, but being only a week away, and that this is Southern California (sunshine makes things grow faster…right??), I decided it was a must-buy. Smith Farm's also had great looking butternut squash that I got to make the Butternut...
8 tags
OBSESSED: The Well Daily
Another amazing website is The Well Daily (both LA and NY versions). This daily newsletter/website focuses on wellness tips for your Mind & Body, Kitchen, Beauty, Green, and Style. Readers, or "Wellies" as they call them, are provided with the ultimate health and wellness guide to "be well. do well. live well." I personally love their yoga and healthy...
5 tags
Energizing Lemonade
Apple Cider Vinegar is a natural fat burner, and ginger helps increase energy flow thoughout the body - hence, the energizing effect! Prep Time: 1 minute Yields: 1 large pitcher Ingredients: Juice of 3 lemons 20 drops of liquid Stevia 1 tsp. Organic, unfiltered Apple Cider Vinegar or to taste 2 liters Filtered water 1 in grated fresh ginger, optional and to taste Directions: Mix...
5 tags
Seasonal Recipe: Parsnips
Parsnip Nutrition: Vitamins C and K, folate; potassium; fiber. Recipe: Beet-Carrot-Parsnip Extravaganza Prep Time: 10 minutes Cooking Time: 45 minutes Yields: 6 servings Ingredients: 5 small beets 3 big carrots 2 parsnips 1 fennel bulb 2 tablespoons olive oil 1/2 teaspoon sea salt Directions: Preheat oven to 425 degrees. Scrub all your vegetables. Chop vegetables into...
3 tags
Clean Beans
Beans are a great addition to your diet, especially in the colder winter months. BEAN BENEFITS (AKA NUTRITION): High in protein, low in fat High fiber food Great vegetarian source of protein Also rich in vitamins and minerals such as folate, magnesium, potassium, and iron In prepping for a nutrition consultation with my client, I've been searching for some simple, tasty seasonal...
5 tags
Cleansing Cilantro Chicken Burger Recipe
If you're looking to lighten your load; detox, cleanse, or lose weight in the new year, here is a delicious recipe that will help you make it through. LUPE'S CHICKEN BURGERS Servings 4 medium size burgers INGREDIENTS: 1 lb of lean ground chicken (white) 1/4 sweet onion, chopped 4 Sliced cherrie tomatoes, chopped Large handful fresh cilantro, chopped and stems removed ...
4 tags
CSA - Farm Fresh Orange County/Los Angeles
Community Supported Agriculture (CSA) Photo courtesy of my lovely friend Jill, her CSA box from Tanaka Farms Irvine, CA CSA - Local Produce Club Providing Southern California with fresh, local, organic farm-fresh produce on a weekly or bi-weekly basis. CSA, standing for Community Sustained Agriculture, is literally changing the way we eat. First off, purchasing a CSA produce box is much...
3 tags
Skin Deep Cosmetic Database
The old expression might say "beauty is only skin deep", but that's not the case for cosmetic chemicals and toxins. The Environmental Working Group's Skin Deep Cosmetic Database is definitely a new personal fav for checking out the true health vs toxicity level of your products. Remember your skin is your biggest organ… makes it kind of gross to think about all...
7 tags
OBSESSED: Keys Care - Healthy Skincare
KEYS CARE Product History… wonderful background I thought I would share Born as a result of hurricane Katrina, the early search and rescue teams came back with skin disorders, poison ivy outbreaks, raw skin, burned chemically and from the sun. The irritations were both visible and wide spread. The search and rescue team members, handlers and their dogs were suffering long...
5 tags
OBSESSED: Almond Coconut Blend
Almond Breeze - Almond Milk Coconut Milk Blend (unsweetened) Looking for a low calorie way to change up your morning breakfast? Almond Breeze's new Almond milk Coconut milk blend is a delicious way to get excited about your morning cereal, protein shake, oatmeal, or even morning cup of Joe (all gluten-free, I hope). Very similar to their unsweetened Almond Milk, this blend has a nice ...
3 tags
New Year, New You?
   Happy New Year! 10 days in… how is everyone doing? Did you ever get around to actually setting those new years resolution? If so (good job), how are they lasting?                                I read a lot of interesting articles that talk about setting yourself up for success during resolution making. Instead of eyeing near-impossible fantasies (i.e. losing 30 lbs this week), set...
5 tags
Eating In Season: January
January in California: Apples Asparagus Avocados Beets Bok Choy Broccoli Cabbage Carrots Cauliflower Celery Fennel Grapefruit Kale Kumquats Lettuce Mushrooms Okra Onions Oranges Pears Pistachios Potatoes Radishes Rutabaga Scallions Spinach Squash Strawberries Swiss Chard Turnips January in New York: Cabbage Carrots Onions Potatoes Squash Turnips * Don't...
6 tags
Seasonal Recipes: Winter Squash
                     Last week I wrote about the health benefits of eating seasonally (and locally) and now I'm going to give you recipes to get you started. Winter squash varieties are a great way to include warming, grounding produce in your winter menus. Squash is a great substitutes to starchy breads and pastas not only because it is a much lower calorie alternative, but also because...
4 tags
Eating In Season: December
Have you ever heard someone talking about eating "seasonally" and wondered exactly what this means or why they do it? I will give you the health benefits of eating both SEASONALLY and LOCALLY, and provide you with the info needed to get started. Importance of Eating Seasonally: By eating fruits and vegetables that are in season, you are not only going good for your body but also...
7 tags
Coo-Coo for Coconut (Water)
                 You've probably heard a thing or two about this latest health drink, maybe you've seen it at your local grocery store… Coconut water is the latest craze (and for good reason). I'm going to break down all the benefits and give you the scoop to find which one if right for you! Coconut water is the mild, refreshing juice found in the center of green...
5 tags
Quick, Healthy Breakfast - Gluten-free Oatmeal
                                            Organic gluten-free oatmeal is a great way to start your morning. Providing your body with the nutrients and protective tools to build a healthy, active body. Oatmeal and oat bran are significant sources of dietary fiber. This fiber contains a mixture of about half soluble and half insoluble fibers. One component of the soluble fiber found in oats...